You can build the future of early childhood education in Lincoln.
Can you imagine a community where every child and family has the chance to thrive? 
When children and families can access high-quality early childhood education, they have more opportunities to reach their goals. And when a physical space is designed specifically to support them, the possibilities are endless. Your investment in Community Action's Home for Head Start will help to transform a learning space built for adults into one for children. 
Our goal is to raise $4.5 million to support needed renovations at our 1843 K Street early childhood education facility. Although Community Action has been providing Head Start services in Lincoln since 1966, we've never had a permanent home to call our own—until now.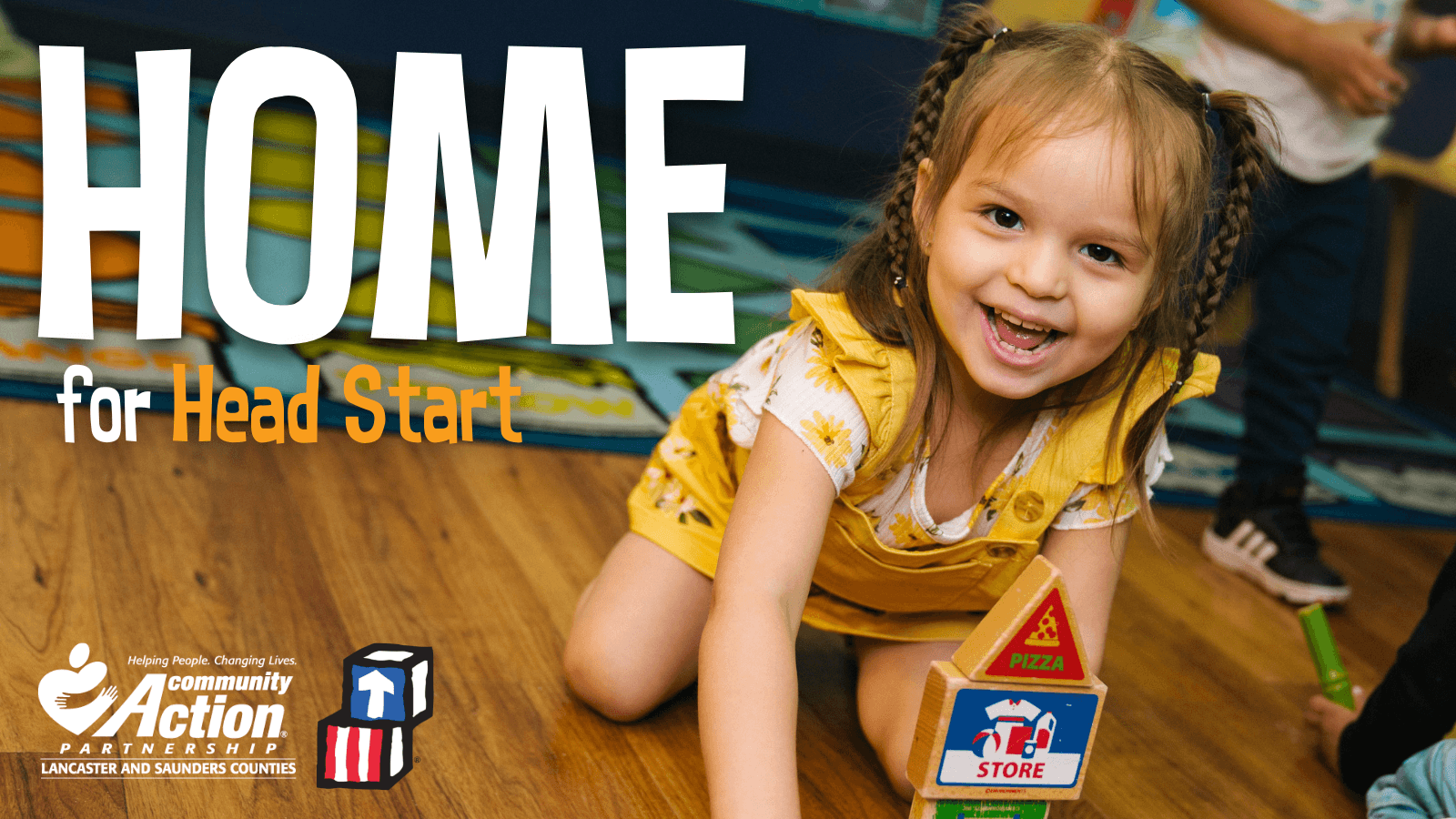 Renovations at 1843 K Street will take place in two phases, with the first having been completed earlier this year. Renovations will:
Improve all 19 of our early childhood classrooms, including through installation of restrooms adjoined to all preschool rooms
Increase families' and neighbors' access to supports provided on-site by Community Action and other local partner agencies
Add indoor and outdoor play areas for children
And more
Renovation of this facility, purchased in late 2021, will give Community Action Head Start and all those who use our services the space and support they need to grow. Investing in this space means investing in our community's future.
Will you join us?
Questions? Contact Jessie Hedrick at jhedrick@communityactionatwork.org or (402) 875-9338.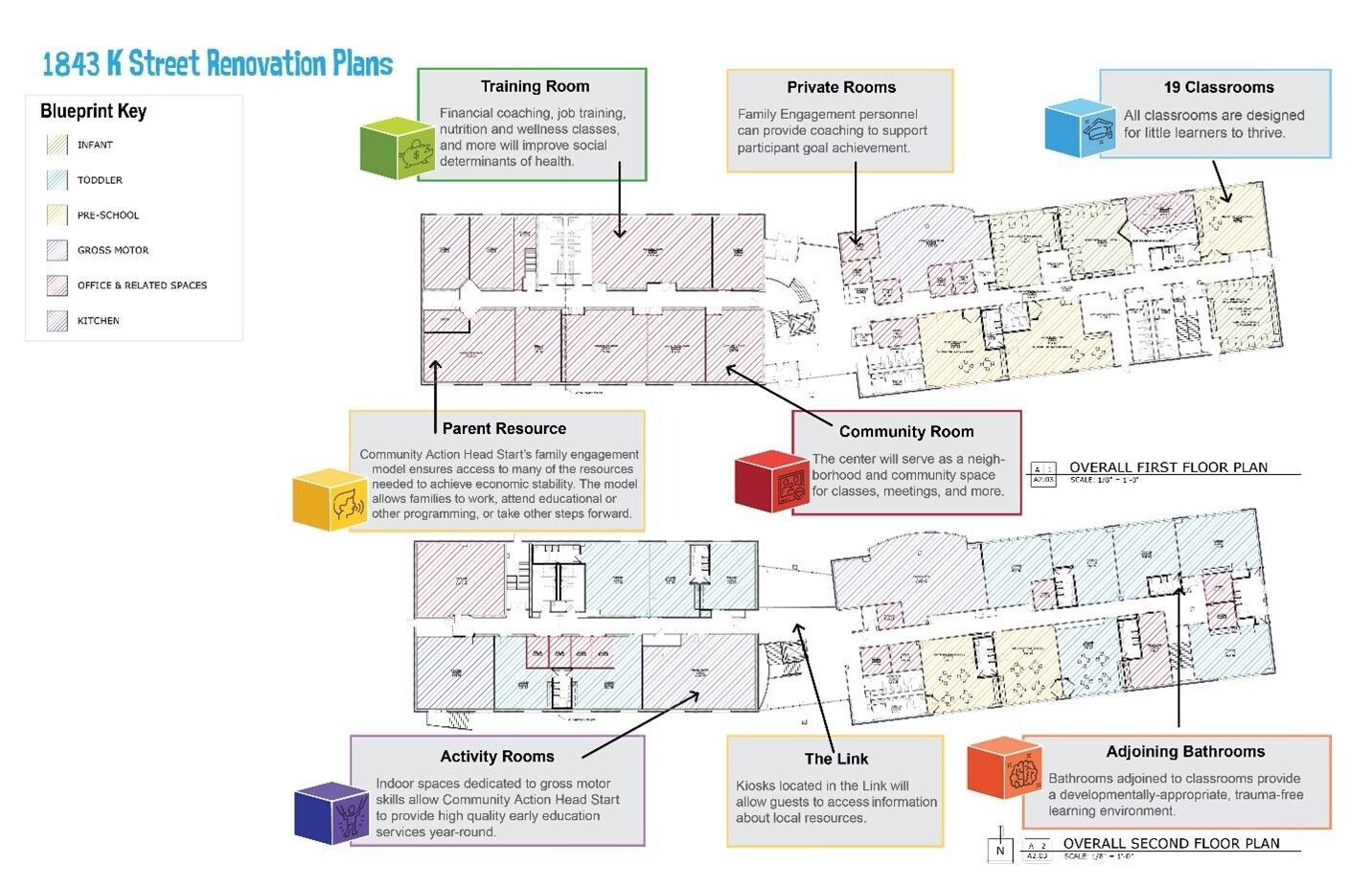 Thank you to the Home for Head Start campaign committee:
Carl Eskridge, Chairperson
Honorary Committee
Chris and Judy Beutler
Nick and Ann Cusick
Brad Korell
Yvonne Norton Leung and Kam-Ching Leung
Marilyn Moore
Sue Quambusch
Vi See
Dick and Eileen Vautravers
John and Nancy Wiederspan
Campaign Committee
Tom Beckius
Tiffany Back
Grant Buckley
Liz Ring Carlson
Amy Jensen
Adam Kroft
Scott Larson
Rachel Morfeld-Ayalon
Brodey Weber
Christie Wilcox
Scott Young